In life there are many moments which we spent #together with our friends, family and with loved ones. When we were kid we hand no worries, once we started to grow up it all started. We had to go out to make money and make our lives independently.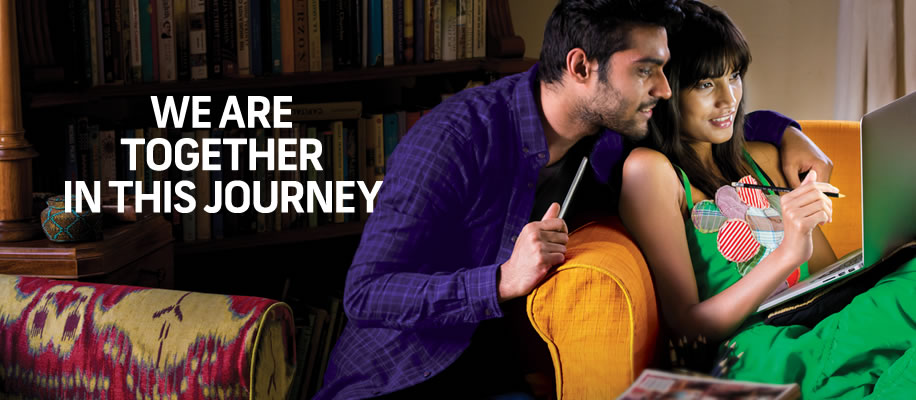 Like everyone else my childhood filled with infinite memories. I was always a lucky go naughty kid. Every other member in my family loved me for one or other reason.
Then it all happened after my education and my major turnaround in my life finally I came to Bangalore in search of a job. I started to stay with my friends and it was a home to me. I joined a firm after my MBA and left my sweet home. My father is working at Gulf. He used to come once in year and that also just for one month. My sister doing her higher education in another city. At home my granny and my mom left. All #together everyone missing everyone.
I had Sunday off and I couldn't imagine to travel to my native. It was very hard for me to make time. My sister couldn't make it because of her studies. When my sister had her semester breaks my father used to plan his vacations. I would be missing, since I would not get holidays at that time. Such a long time it we had seen each other but every other day I used to call my loved ones.
My work pressure, outside junk food and the number of hours in the heavy traffic making me sick. I wanted to a long holiday so I can be with my family #together and I wanted to enjoy my favorite dishes which mom prepares for me.
Finally I have decided and made a plan for us to be #together and thanked god such a time came sooner that I had imagined. All I was wishing for a big party. Down the line one year we planned to have new house and with the support of my father we built one new house at my native. It was the real occasion to celebrate. And then I planned the housing warming in the month of December so I can plan my Christmas vacation.
I applied for two week leave prior to Christmas. My sister will get one 15 days holiday, my father mad his vacation planned so me and he can reach at the same time.
It was 26th December as planned our housing warming day I was dancing in excitement. I could not sleep in the train and was waiting desperately to meet my granny, Mom, my father and y sister. I was over joyed to see all of them under one roof. I busted out my tears of joy.
Mom had made a variety of dishes and we sat down #together for breakfast. We were so happy on one table. I permanently stored the feeling in my memory. We were chatting like there is no tomorrow. We now had upcoming housewarming ceremony, started to plan out we had one week left and we have to invite the guest so many arrangements were pending. I and father did one by one. Finally the day came all my family relatives and friend were present on that day. It was the great celebration for me and my family. That Christmas was the best I ever had.
After spending my vacation I came back to Bangalore and it was same life but this time with so much relaxation. I have realized that being #together with your family is one relief which will never get anywhere. Money can be earned and spent. But happiness with the loved ones is the most expensive and no one could afford it.